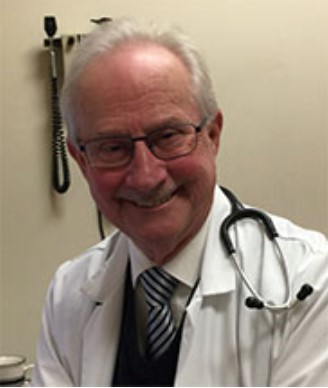 John K Eshleman, D.O. is a family practice physician who has been in practice since 1978, when he graduated from medical school at the Philadelphia College of Osteopathic Medicine (PCOM). Prior to PCOM Dr. Eshleman completed his undergraduate studies at Elizabethtown College in 1965 and then earned a master's degree in chemistry from St. Joseph's University in 1970. He has been practicing in Northeast Philadelphia for over 40 years, where his patients have come to know and count on his unparalleled level of compassion and care. Dr. John Eshleman specializes in family medicine, occupational medicine, preventive, and environmental medicine.
Professional Memberships
American Osteopathic Association
American Medical Association
Pennsylvania Osteopathic Association
Philadelphia Osteopathic General Practitioners Society
American College of Occupational and Environmental Medicine
American Osteopathic College of Preventative Medicine
American College of Physician Executives
University of Wisconsin Master's Program in Public Health
Affiliations
Jefferson Health, Philadelphia, Pennsylvania
Frankford Hospital, Philadelphia, Pennsylvania
CMR is the culmination of his life experience and technical training.   Our practice is specialized in post-traumatic injury care focusing on the physical disabilities and the emotional consequences and the correction of functional limitation due to injury, illness or chronic impairment associated with injury. We offer an extensive network of computerized and state of the art physical modalities, Cybex exercise equipment, rehabilitative neuromuscular training equipment and a superior staff of highly trained professionals to diagnose and treat your injuries on a one-on-one basis to design the best possible rehabilitation program for you.
Our facility features two full-time staff chiropractors and the most up to date treatment programs advocated nationally. Our goal is to restore wellness to the whole person. We understand that physical injury and pain create emotional suffering that compromises your lifestyle and encompasses all aspects of your personal and family life.
Our compassionate and kind staff are here to support you through this difficult time and help you regain your foothold and rehabilitate your physical injury for you and your family.